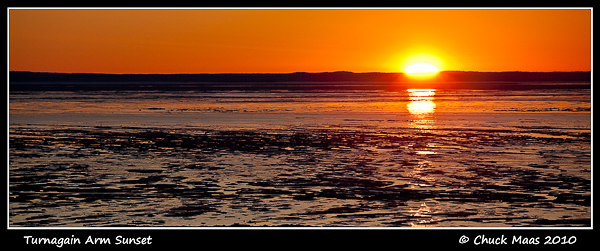 RED EPIC. While my personal interests and pursuits are focused mostly on making still images, I'm well aware of the seduction of motion and of the pell-mell incorporation of video capability in both small still cameras and DSLRs which has fueled this phenomenon casually referred to as convergence.  One of the real trend-setters in the very high end motion oriented business has been RED, as in RED DIGITAL CINEMA.  This is one of those intensely interesting, emotionally charged, hyper-animated stories that has been filled with nearly incredible claims and promises, much delayed delivery, and a fanatical following.  If you're interested, have a look at this interview on Photo Rumors.
PixelGenius. Many of you are familiar with this tight-knit little group of highly influential heavy hitters (currently made up of Martin Evening, Mac Holbert, Seth Resnick, Andrew Rodney & Jeff Schewe, and which previously included the late Bruce Fraser and Mike Skurski) whose contributions have impacted digital imaging in so many ways over the years.  One of the software tools the team produced was PhotoKit SHARPENER.  Not only has this tool been lauded by many, the concepts (and improved algorithms) have gradually been incorporated into Adobe Lightroom and Adobe Camera Raw.  But time and technology marches on and now we have 64-bit versions of Windows and Mac operating systems and Adobe Photoshop and Lightroom, and (to be released very soon) PhotoKit SHARPENER 2.0.  If you've never used PKS, you'll find a full explanation here.  Users of Photoshop CS5 or Lightroom 3 will note that "Capture Sharpening" is now part of the built-in workflow of the RAW conversion process in both of these programs.  Even so, PKS continues to be a valid and valuable plug-in for Creative Sharpening and Output Sharpening.  Upgrade pricing will be modest (expected to be about $29) when 2.0 is ready to ship.
Metadata. For those with an interest in image data, the Metadata Working Group—a collaboration working to standardize the types and use of metadata (with founding members Microsoft, Adobe, Apple, Canon, Nokia and Sony) has just published their most recent Guidelines for Handling Image Metadata, Version 2.0, November 2010 which is available in PDF form here.  Metadata is much more than a method of aggregating image collections of "bears," "eagles," "people," etc.; it's the basis of an entire language used to communicate the information about the content of images between image creators and other image consumers.  This is one of those areas that really benefits from standardization.
Canon update rumors. For those invested in the Canon system, it's always interesting to keep an eye on what may be coming down the pike.  Introduction of new models has slowed down a lot, partly due to maturation of sensors and less concern about megapixel counts per se, and most recently has been impacted by the worldwide financial crisis, but companies survive by developing new products and we all know "new, improved" models will be available at some point—the question is what and when.  At the moment there's some interesting speculation regarding the upper end of the spectrum…1 Series bodies and the replacement for the 5D Mark II.
For years Canon has split the 1 Series "professional" bodies between a 1D with a 1.3 crop sensor and a 1Ds with a full frame sensor.  The 1D has had a modest MP count but higher frame rates and a focusing array that covers a broader area of the screen, and is usually associated with those who shoot sports, wildlife, and the like.  The 1Ds models usually are thought of as "studio" cameras with larger and denser sensors and more modest frame rates, though plenty of them wind up in the field too.  While there's been talk for years of melding the two models into one body, up to now each upgrade iteration has arrived without that happening. But will that change in the near future?  If you're interested, have a read of these speculations at Canon Rumors.   Factor in all the "convergence" considerations and it will be very interesting to see what direction Canon takes, and other manufacturers as well.
Costco to drop Apple products. Costco customers for a long time have been able to purchase some (though not all) Apple products in the wholesaler's stores.  Apparently that is coming to an end (see story at Tom's Guide).  Consumers have little or no say in how big companies decide to market their products, and it will be interesting to see whether this is just one small decision or part of a wider trend.