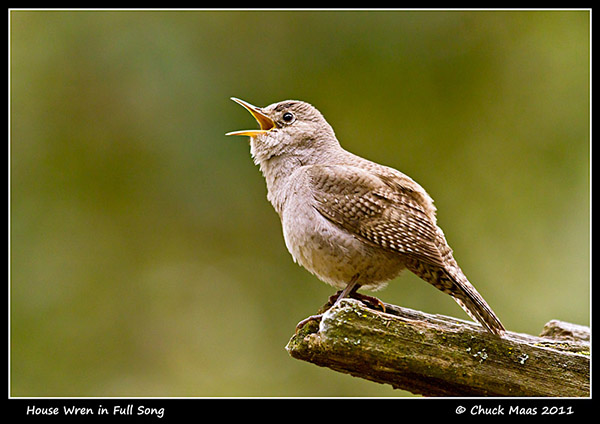 Spring in California. With winter still hanging on in Alaska, a couple of weeks in "The Golden State" are welcome.   Unlike the far north, the seasonal transition from winter to spring along the central California coast is gradual.  The first hints can be seen in late January and February with blossoms of currant, gooseberry, and white lilac, then March brings more varieties of wildflowers and early songbirds.  Among the latter is the ever-vocal house wren whose loud, cheerful chorus of warbling notes fills the air every morning.  These small creatures exude energy as they bounce from perch to perch within their territory and rarely stay in one spot very long.  Some are relatively tolerant of humans and permit fairly close observation.
The coast region of California is prone to cycles of dry years and seems perennially short of water.  Several of John Steinbeck's poignant novels underscore this dynamic.  Not this year though, as rain has been abundant, causing considerable flooding, toppled trees, and widespread earth-slippage as saturated hillsides simply let go.  These are all part of natural weather patterns and erosion processes, but the abrupt surface changes aren't always pretty.  Still, it's nice to see green hills and reservoirs full of water, and to hear the long-running drought declared officially over…until the next cycle.
Supply interruptions. The huge disruptions caused by the massive earthquake, the ensuing tsunami, and the damaged nuclear plant in Japan were further exacerbated today by a 7+ magnitude aftershock near the epicenter of the earlier quake.  The human and environmental toll continues to mount, and the resulting effect of delayed commercial manufacturing has ever more widening impact.  For photographers, the simple fact is any announcements of new product will be sporadic, and delivery of previously announced items will likely experience delays of unknown length.  There's simply no way to determine when all this will sort out, and of course the direct impact on the people of Japan will be felt in innumerable ways for a very long time.
Not all is at a standstill however.  Nikon just announced their new D5100 DSLR in a slot somewhat below the recent D7000.  Fujifilm has resumed production of their X100 and early reports on this much anticipated modern/retro meld have appeared (see Michael Reichmann's account here).  While this camera may not have wide appeal to nature photographers per se due to its fixed 35mm-equivalent focal length lens, it is poised to become one of those watershed niche cameras which may even spawn a whole new wave of rangefinder-like bodies.  There is already a set of rumors of X200 and X300 follow-on models, the latter perhaps with interchangeable lenses.  For those of you looking to improve download speeds for massive numbers of images (or big video files), Delkin now offers a USB 3.0 Universal Memory Card Reader (May delivery anticipated).  This presumes you have a way to add USB 3.0 connectivity via PCIe card in your desktop or ExpressCard slot in your laptop.  Faster transfers are always welcome, and of course if you don't have USB 3.0 the device defaults back to USB 2.0 as well.  And for those with coins to space and a rabid desire for the largest color-critical screen you can put on your desk with only a small mortgage, the NEC PA301W is now available.  See Lloyd Chambers' review and comparison with the vaunted PA271W for some interesting results.  (On a somewhat peripheral note, I'm now working with two slightly older NEC 2690WUXi monitors side by side and thoroughly enjoying the convenience of the vastly extended real estate.  I'd vote for two medium-sized monitors over one large one, but your preferences may differ.)
As an additional consideration, it's not just the announcements and delivery of new stuff that will likely slow down; current equipment stock may well become depleted and all this could have an effect on prices.  If you really need something for a near-term project and it's available now, don't put off your purchase decisions too long.