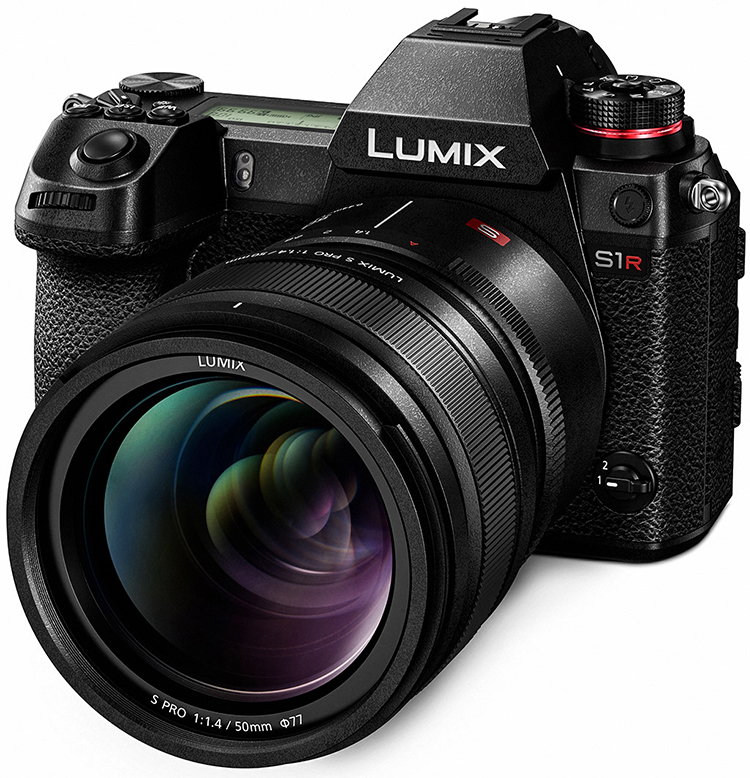 It's official—there's another full-frame digital mirrorless offering to mix it up with Sony, Nikon, and Canon—the Panasonic LUMIX S1 and S1R. It's not like this has been a secret, as it was part of a development announcement at Photokina back in September. But now we have all the specs and can begin to get an idea how these new bodies will fit into the scheme of things.
While late to the party, Panasonic brings some very interesting features and factors into an already crowded field. First, it is now part of the L-Mount Alliance, a very clever cooperative agreement among Leica, Panasonic, and Sigma in which all will use the proven wide throat/short flange distance Leica lens mount. While the S1/S1R will debut with just three new Panasonic lenses, Leica already has five primes and three zooms with the same mount. There are numerous sites with full specs and preproduction reviews. A few will be listed below. But here are some early observations.
Built tough, for pro-level use. Size and general design comparable to high-end DSLRs. Strong moisture and dust sealing, cold resistance. 400,000-cycle shutter. Substantial battery. All good news for bodies likely to see use in harsh environments.
In-body stabilization which can combine with lens stabilization, and a viewfinder graphic that displays shake intensity.
Twin memory card slots, one for XQD (firmware upgradeable to CFexpress). Keeps the path open for high throughput as storage systems evolve.
Very high resolution electronic viewfinder with three optional magnification levels—a boon for those who wear glasses.
For those intent on extracting the highest image quality possible from a static scene—a High Resolution mode that combines eight consecutive images automatically for a total of 96MP on the S1 and 187MP on the S1R.
I find this a very intriguing offering. This pair of new bodies raises the bar in several categories. Technology on the march.
Spec list and Panasonic announcement.
What You Need to Know (DPReview).